Malala Yousafzai, a 19-year-old Nobel Peace Prize winner has been awarded the title of UN Messenger of Peace which makes her the youngest ever to achieve the title. While accepting her accolade in New York, Malala Yousafzai said, "(Bringing change) starts with us and it should start now."
United Nations Secretary-General Antonio Guterres described Malalas as the symbol of Education for all, which is the most important thing in the world.
The UN Messenger Of Peace title is given by the UN to "distinguished individuals, carefully selected from the fields of art, music, literature and sports, who have agreed to help focus worldwide attention on the work of the United Nations."
We know, that we are nowhere near World Peace but there are some people who are constantly fighting to make our this World of ours a better place for generations to come and live in. These people are from different parts of the world and speak different languages but addresses one single thing, Peace is what we all need.
One of them is Malala Yousafzai a 19-year-old girl, who was shot by Taliban when she was merely 15 years old just because she wanted to study and let her fellow girls be educated too. When she was 17, she won Nobel Peace Prize "for her struggle against the suppression of children and young people and for the right of all children to education".
Here are 10 quotes by the brave hearted Malala on education, terrorism and peace.
#10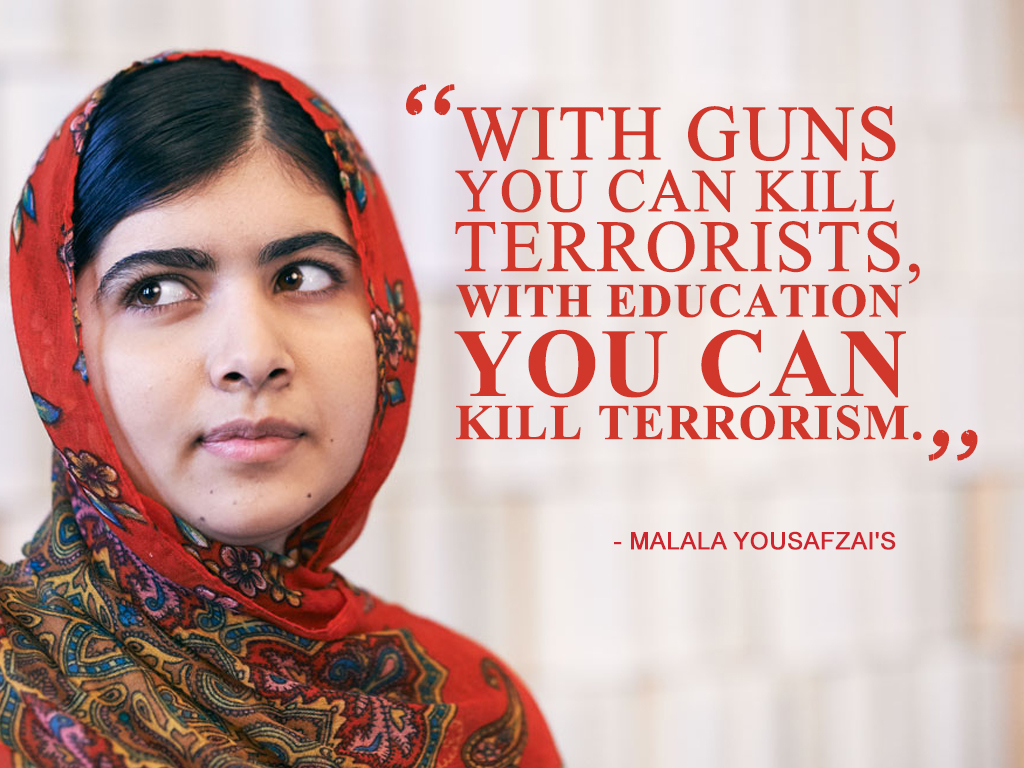 #9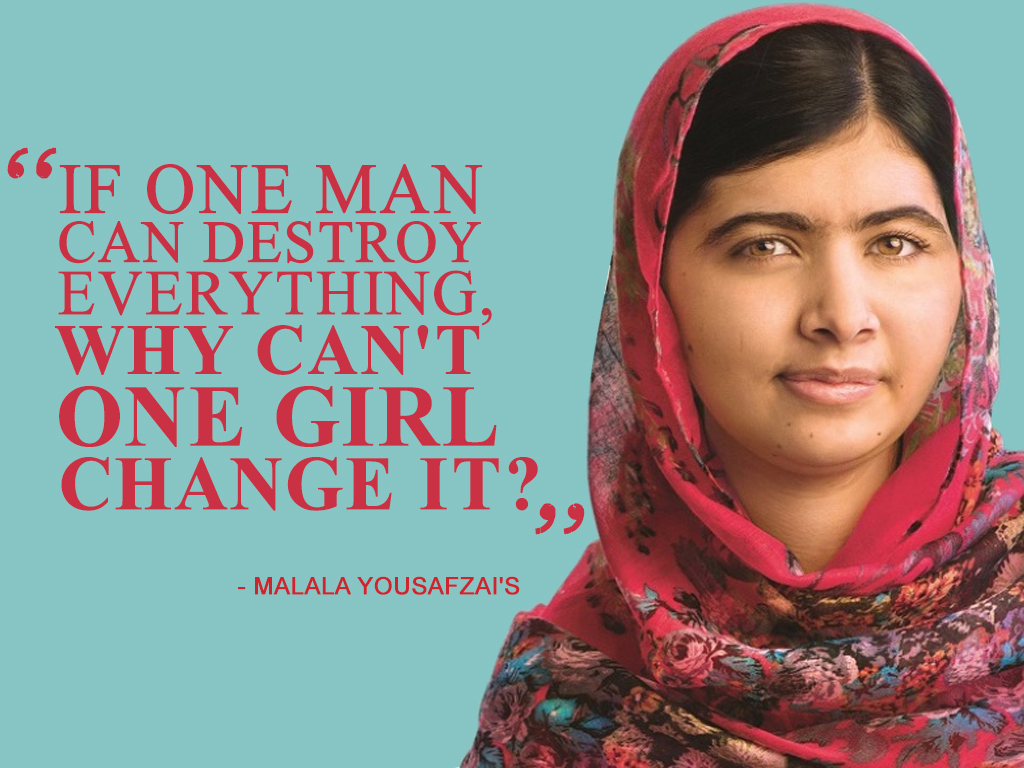 #8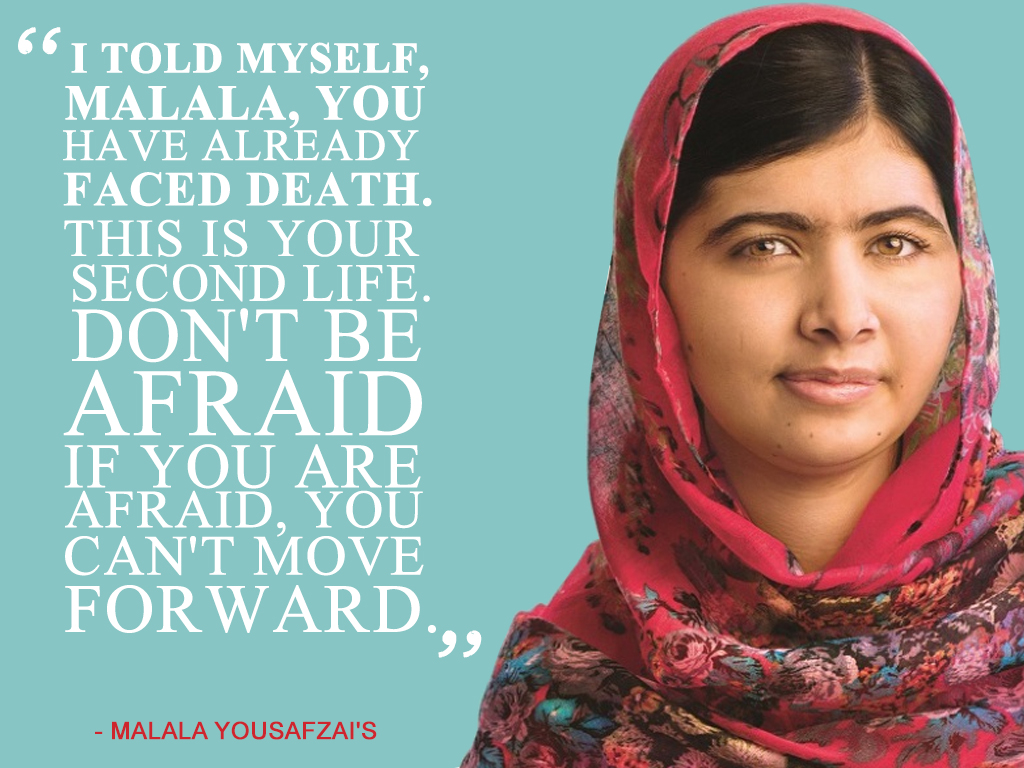 #7
#6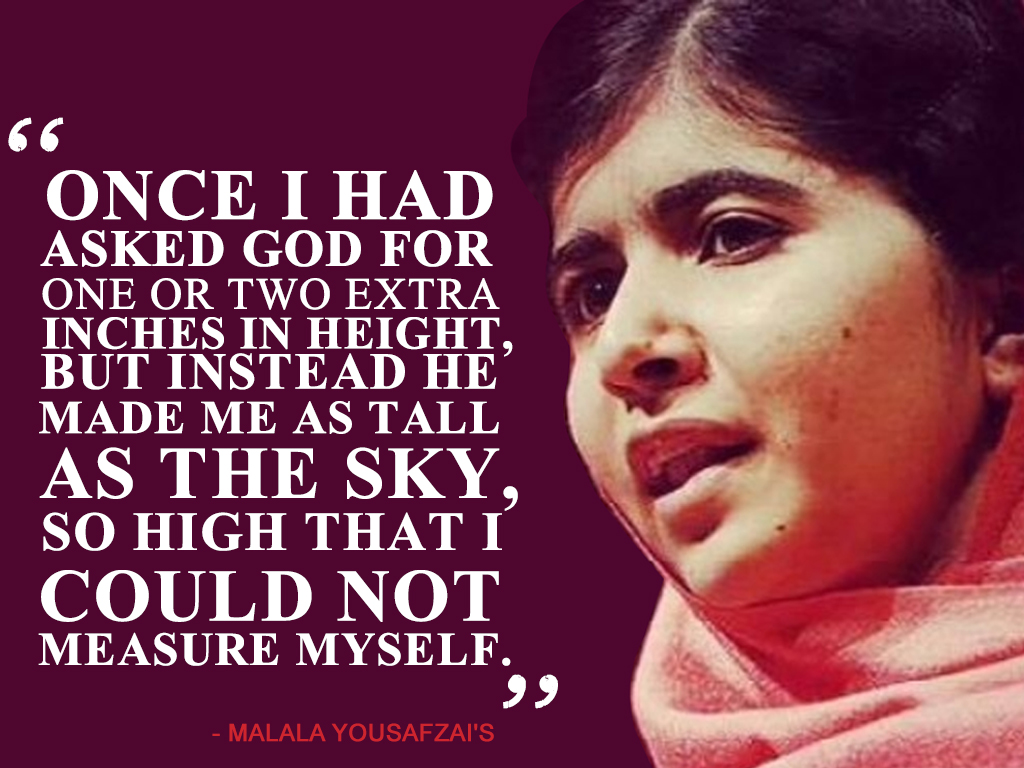 #5
#4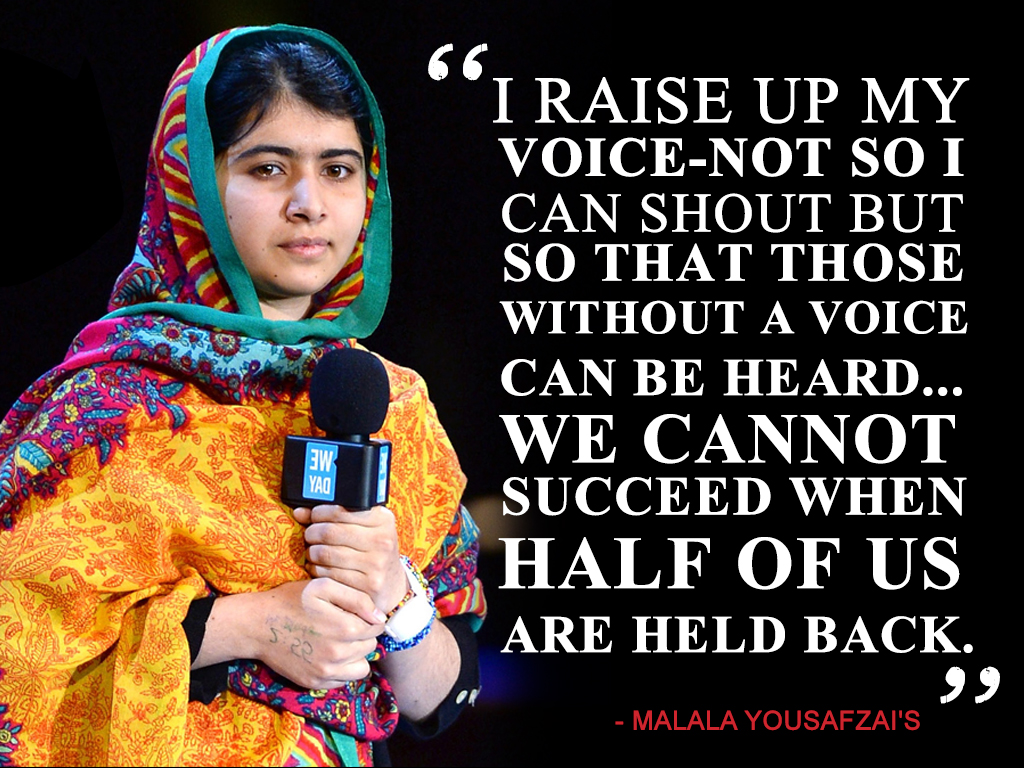 #3
#2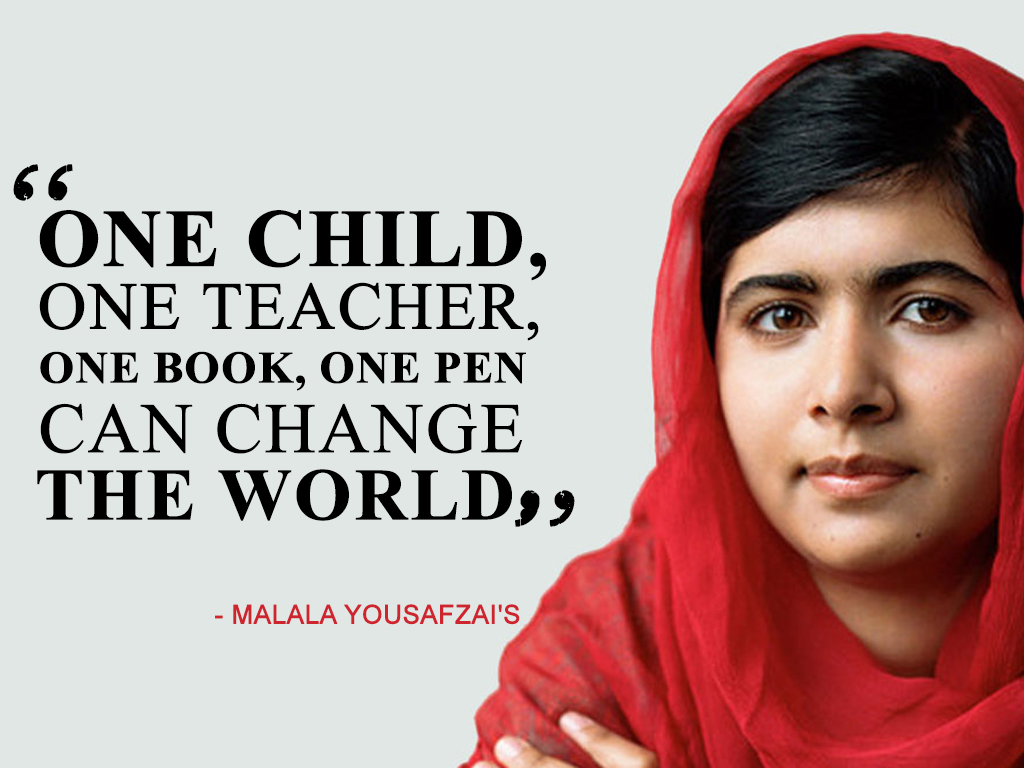 #1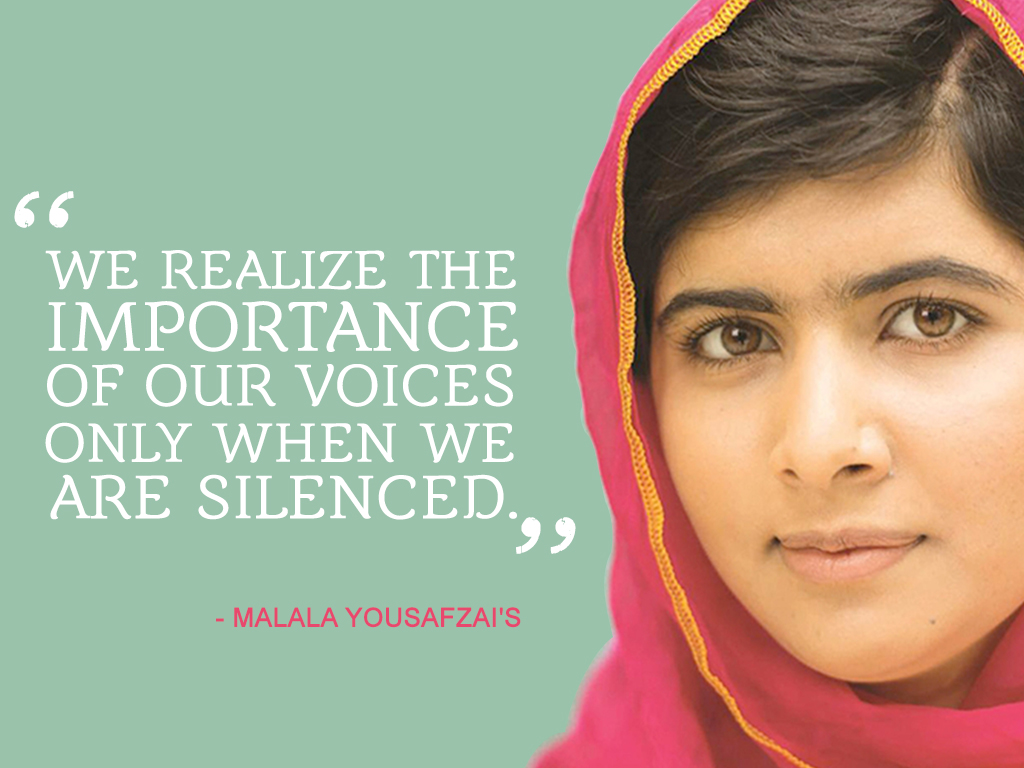 Follow us on Facebook, Twitter and Instagram for more updates. Don't forget to like and share. Do tell us your views in the comment box below.
21 September 2016
Jyotsna Amla