22 people lost their lives in a stampede in Mumbai's Elphinstone railway station. The incident happened around 10.00 am today among passengers on a narrow bridge that connects the Elphinstone station with Parel station. It was nothing new that the bridge was over flooded with people as the bridge connecting Parel Station in Central Railway to Elphinstone Railway station is strait thus, it is always jam-packed with the people who interchange between Central and Western Railway stations.
What made it worse is the heavy rains of Mumbai. Many people were waiting for the rain to end. The stampede broke when four trains came at the same time and due to the rain and people rushed. A man slipped and when the other passengers tried to help him, a few more commuters slipped along with him, which led to mayhem at the Elphinstone Railway.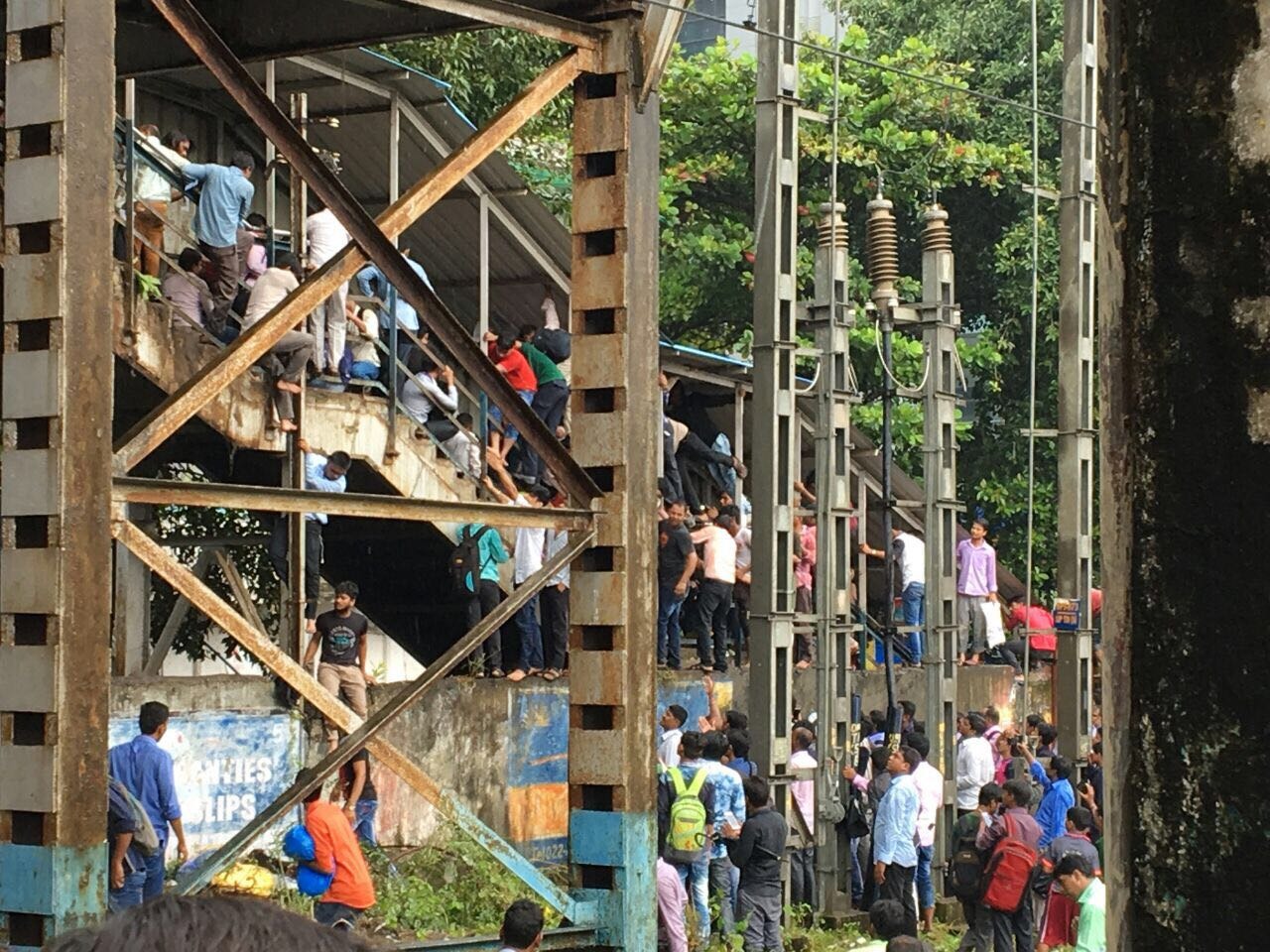 22 people are reportedly dead and more than 60 people are injured who are rushed to KEM hospital near the stampede site.
According to the reports published on NDTV, it was a short-circuit near the bridge after which people panicked and the chaos started, however, police are trying to ascertain the reason for the stampede.
Piyush Goyal, the Railway Minister has already reached Mumbai.
Maharashtra Government Announced A Compensation of Rs 5 Lakh Each To The Family Of Those Dead.
Prime Miniter Narendra Modi And President Ram Nath Offered Condolences To All Who Have Died In Mumbai Stampede.
Passengers have stated that the bridge is old and too narrow to contain the rush. It has been more than two decades that passenger associations have been asking for a bigger railway bridge but the authorities have never responded to the request.
29 September 2017
Avni S. Singh